The actor Ralph Waite (1928-2014) is best known for his lead role as John Walton Sr. in the tv-series The Waltons, which aired for nine seasons on CBS. Some of the episodes were also directed by him.
Other examples of well-known television roles on his resume are that of Jethro Gibbs´ father Jackson Gibbs in the police procedural NCIS, and Seeley Booth´s grandfather in Bones. He also had supporting roles in several movies, including Cool Hand Luke (1967), Five Easy Pieces (1970), The Grissom Gang (1971), The Bodyguard (1992), Cliffhanger (1993), and Timequest (2002).
On stage, Waite portrayed the father Will Kidder in the Pulitzer Prize-winning production of The Young Man from Atlanta, by playwright Horton Foote. The play opened Off-Broadway at the Signature Theatre in 1995.
On the Nickel is a 1980 feature film written and produced by Waite, where he also plays one of the leading roles, alongside Donald Moffat, Penelope Allen, Hal Williams, and Jack Kehoe. It includes five original songs composed for it by Tome Waits. With its offbeat depiction of life on the streets in Los Angeles, the movie earned itself a cult following. In the early 21st century, Waite collaborated with producer Thomas Wise to have the movie re-edited and restored, and it was released on DVD and online in 2009, followed by a Blu Ray disc in 2017.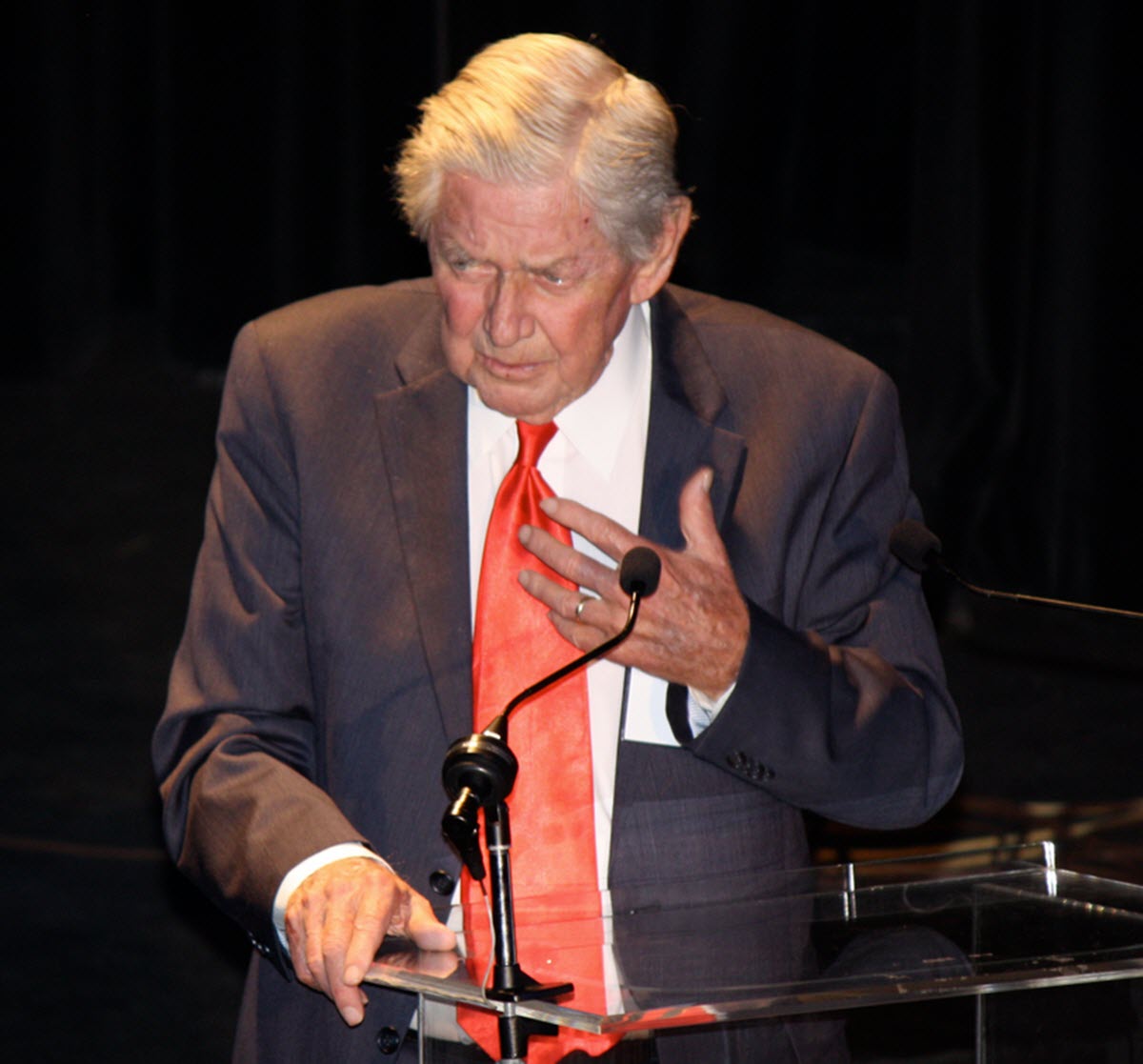 Short facts about Ralph Waite
Birth: White Plains, NY, USA on June 22, 1928
Death: Palm Desert, CA, USA on February, 2014
Alma mater: Bucknell University and Yale Divinity School
Marriages: Beverly Waite (m. 1951; div. 1966), Kerry Shear Waite (m. 1977; div. 1981), Linda East (m. 1982).
Personal life and early acting career
Ralph Waite was born in White Plains, New York State, on June 22, 1928. He was the son of construction engineer Ralph H. Waite and his wife Esther (née Mitchell) Waite. Ralph Waite was the oldest of five siblings.
Waite graduated from White Plains Senior High School in 1946, and served in the U.S. Marine Corps in 1946-1948.
After graduating from Bucknell University in Lewisburg, Pennsylvania, he got a job as a social worker. He went on to study at Yale University´s Divinity School, where he earned a masters degree.
Wait was an ordained Presbyterian minister, and worked as a religious editor at Harper & Row in New York, before deciding to pursue an acting career. In 1963, he became a part of the Peninsula Players summer theater program, and that was also the year when he made his Broadway début – playing the minister in June Havoc´s play Marathon ´33. Throughout the 1960, he worked continuously in Broadway and off-Broadway productions in New York.
Wait married three times and divorced twice. His first marriage, to Beverly Waite, lasted from 1951 to 1966 and produced three daughters. Sharon, the eldest of the daughters, died of leukaemia in 1964, when she was just nine years old.
Waits marriage to Kerry Shear Waite lasted from 1977 to 1981. His stepson in this marriage, Liam Waite (born Liam Owen East in 1971) grew up to be a film, television and stage actor too.
After divorcing Kerry Shear, Wait married Linda East in 1982.
After largely staying away from organized religion for half a century, the octogenarian Wait became an active member of the Spirit of the Desert Presbyterian Fellowship in Palm Desert, California in 2010.
Wait died in Palm Desert, California on February 13, 2014, of age-related illnesses. He was 85 years old. His grave is in the White Plains Rural Cemetery in his native White Plains, NY.
Political pursuits
Wait ran unsuccessfully for Congress in California as a Democrat on three occasions; once in 1990 and twice in 1998. One of the 1998 elections was a special election due to the death of the incumbent Republican congressman Sonny Bono.